The definition of a "pop-up shop" is a short-term, temporary retail event that is "here today, gone tomorrow". Our plan is to Pop Up with ART every third Friday and Saturday of the month until September. We are inviting up to fifteen different artists in all different media types to participate in our shops. Pop-up Art Shops will happen in collaboration with Food Trucks and Tunes on Friday night and the Stillwater Farmers Market on Saturday.
Friday 6pm - 9pm & Saturday 10am - 3pm.
Stay tuned for more information about participating artist. If you are interested in participating as an artist please email us at infoartscenter@okstate.edu
July Artists:
Custom toys by hand with resin in the form of action figures, magnets, and figurines. I design and create all of the custom packaging by hand. They are all hand-painted or the resin is cast with dye…
Handmade wire-wrapped jewelry, pendants, earrings, bracelets, and rings. I work with copper, silver and brass.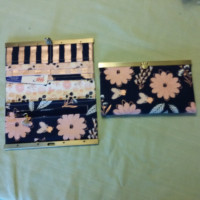 Betty Wilson
Wallets, small cosmetic/pencil pouches and key holders made of specially selected fabrics
Fused glass jewelry plus functional and decorative fused glass items and blown glass objects.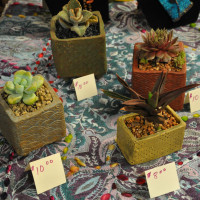 Jacqui Savage
Clay pots with succulents planted in them. Boo boo's & catnip fish along with lavender sachets.
Ex-sterling and stainless with resin, Fused Dichroic Glass jewelry, Patterned aluminum and copper/brass jewelry. Sterling Silver with gemstones, vintage items made into jewelry.
Ceramic pieces, some glazed traditionally, some incorporating mixed media (collage, acrylics, found objects, etc.). I will feature ceramic rattles, but also small sculpture pieces and ornaments.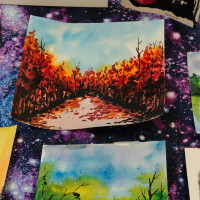 Art Cart (by Dhruba)
Greeting cards done with watercolor, artwork on small canvases
Hand dyed yarn and sewn scarves. I also sell knitted items like scarves, hats, mug cozies, and shawls.
Tiny things with polymer clay, an oven-bake medium. Items include a variety of nerd, foody, and adorable magnets, miniature succulents, sloth jewelry, and some other tiny figurines.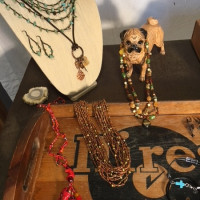 Cindy Braun
Handmade jewelry featuring hand-pieced shells, driftwood, sea glass and other found objects.