The definition of a "pop-up shop" is a short-term, temporary retail event that is "here today, gone tomorrow". Our plan is to Pop Up with ART every third Friday and Saturday of the month until September. We are inviting up to fifteen different artists in all different media types to participate in our shops. Pop-up Art Shops will happen in collaboration with Food Trucks and Tunes on Friday night and the Stillwater Farmers Market on Saturday.
Friday 6pm - 9pm & Saturday 10am - 3pm.
Stay tuned for more information about participating artist. If you are interested in participating as an artist please email us at infoartscenter@okstate.edu
August Artists: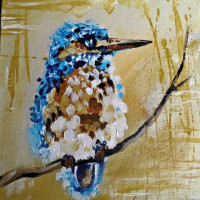 Dhruba Sinha
Greeting cards done with watercolor, artwork on small canvases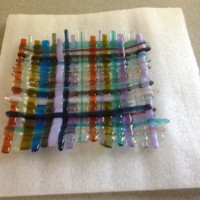 Cathy Southwick
Functional and decorative fused glass.
Jude Tolar pastel paintings, framed and more unframed original pastel paintings, in sizes from 5x7" to 11x14"
mixed media,acrylic, and watercolor paintings, art dolls, art magnets, art purses, handmade journals.
Fused glass jewelry plus functional and decorative fused glass items and blown glass objects.
Ex-sterling and stainless with resin, Fused Dichroic Glass jewelry, Patterned aluminum and copper/brass jewelry. Sterling Silver with gemstones, vintage items made into jewelry.
Hand dyed yarn and sewn scarves. I also sell knitted items like scarves, hats, mug cozies, and shawls.
Gary Royse
Handmade bowls, necklaces, and earrings, from gourds that we grow ourselves.