Come relax and be creative in our Community Art Studio! Every Saturday, beginning in September, from 10am-12pm, we will provide the space and supplies for you and your family and friends to enjoy a making activity. Directions and an example will be provided for each activity, as well as a staff member to answer questions. Please plan on staying with your children, as this is not a drop-off class. These activities are free, suitable for all ages, and come and go. The projects will change monthly.
March
February's Community Art Studio project is an ode to springtime. Come and make a decorative block with blooms and bees made of felt and foam and beads and baubles! This little treasure could be placed on a bookshelf or hung on the wall.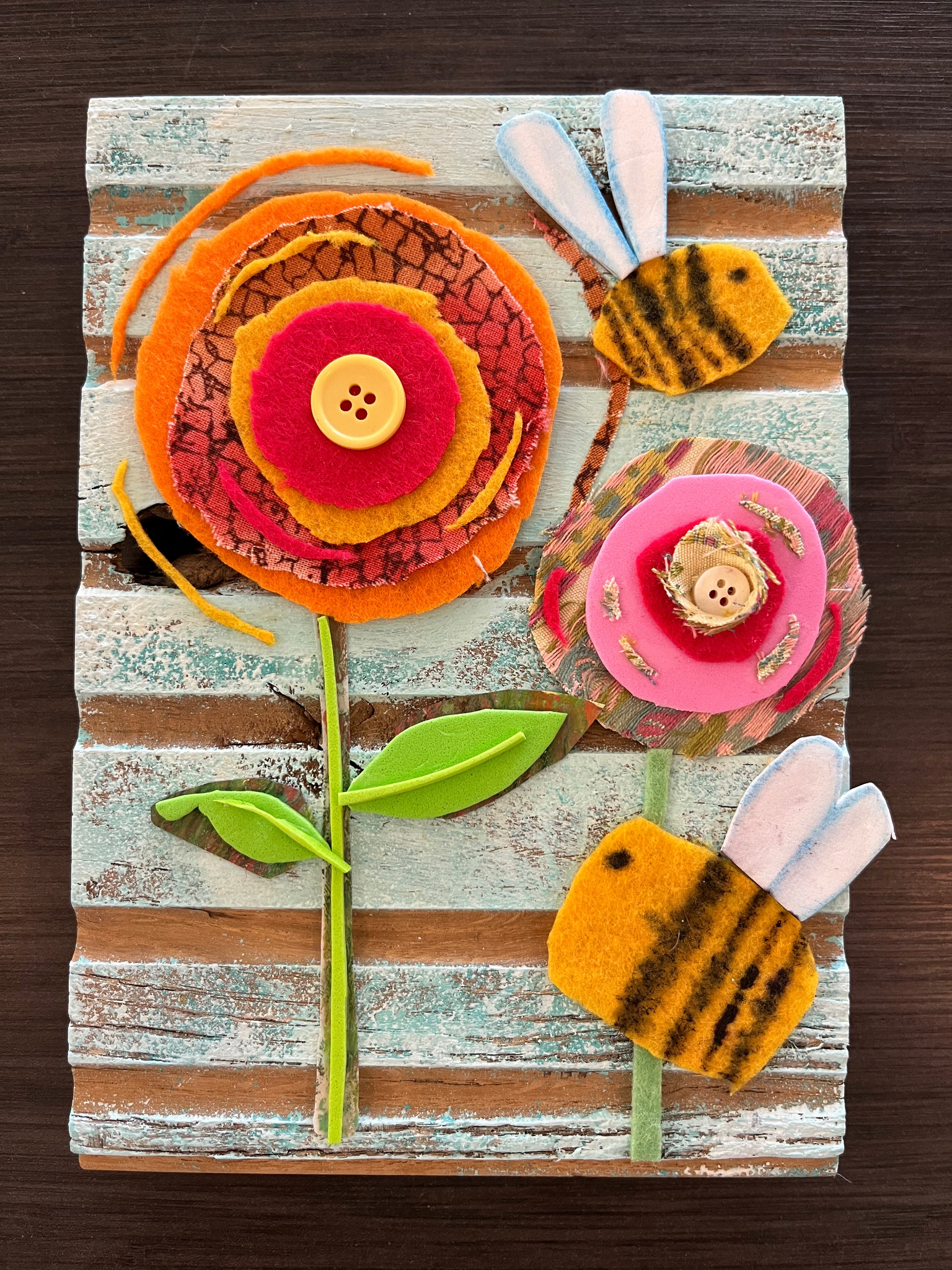 February
February's Community Art Studio project is a positive/negative space stencil painting inspired by Robert Indiana's iconic LOVE sculpture series. Your painting could be turned into a Valentine's Day card or gift, or kept and treasured for your own home. It's also just a fun process to experience with your art-loving loved ones.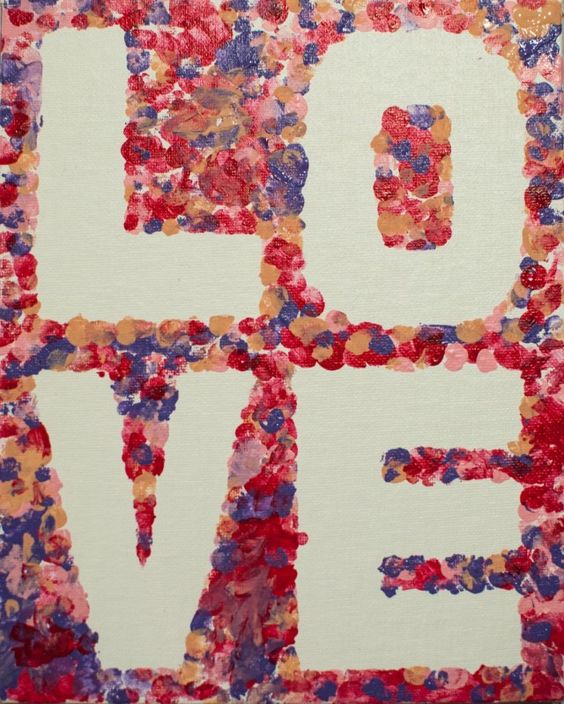 January
January's Community Art Studio project is matchbox dream shrines. You can make it a place for treasure or for a miniature book of dreams. Turn it into a magnet for the fridge! Use magazine clippings, old maps, buttons, and bling to make this sweet shrine for your 2023 dreams.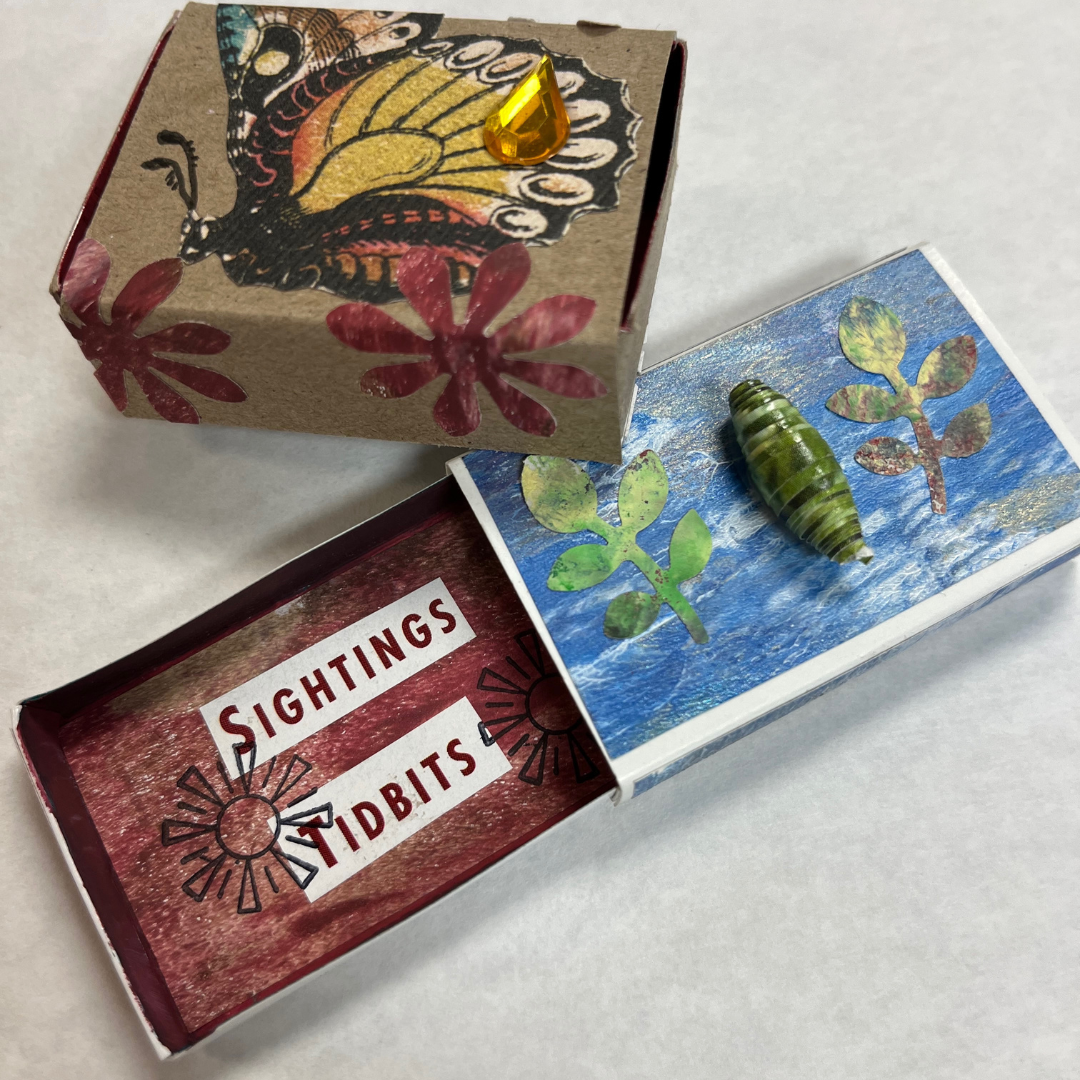 December
December's Community Art Studio project is a holiday card-making extravaganza! Come in and use our collection of holiday papers and rubber stamps to make some special, one-of-a-kind holiday cards to send to friends and family.
November
November's Community Art Studio project is I AM THANKFUL FOR ink and watercolor postcards. Come make some artwork that celebrates what you love and care about! You can keep the postcards as a reminder or send them off to loved ones.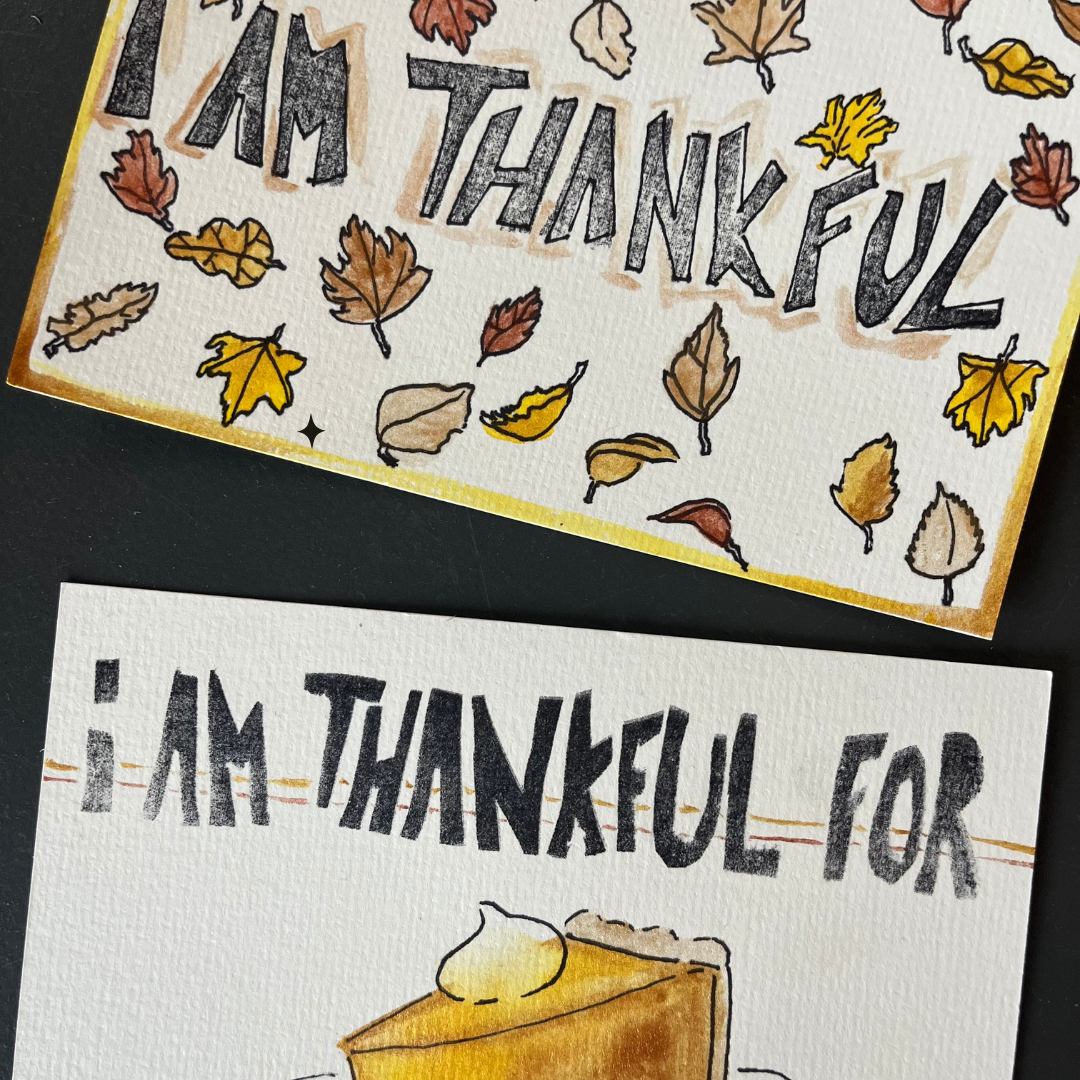 October
October's Community Art Studio project is spooky shadow puppets! Come make creatures that will cast big shadows just in time for Halloween, Samhain, and Day of the Dead storytelling!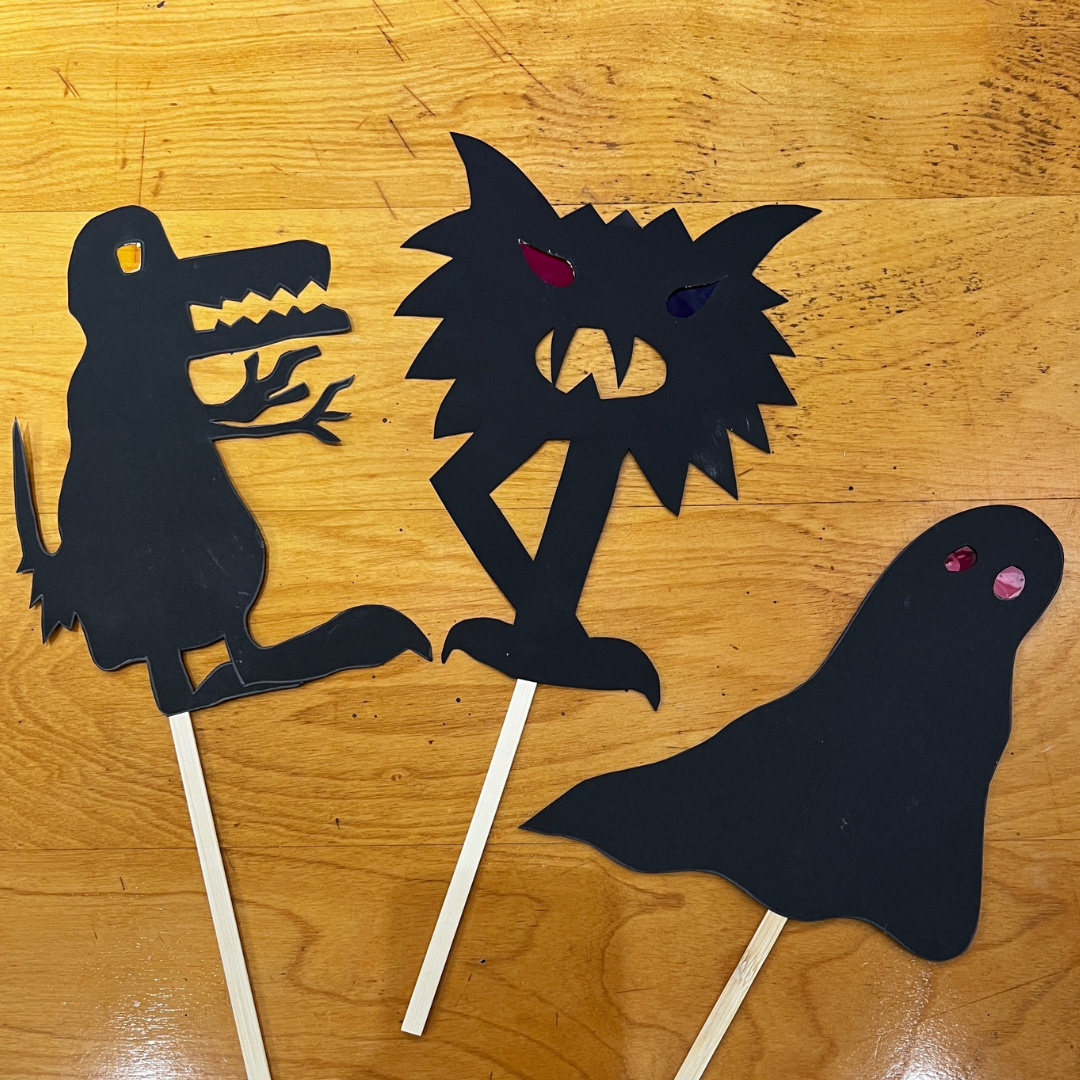 September
September's Community Art Studio project is whimsical paper tube characters! Come make an owl, a cactus, an elephant, or a lion! A monkey, a pig, a person, or a frog! These little creations can be turned into ornaments, a mobile, or even strung together to make a banner.