Experience a day of art and seasonal festivities with us! Come and enjoy up to 25 different art forms in all mediums during our Holiday POP UP Art Shops. Inside the Prairie Arts Center, we will have a free printmaking project that is suitable for all ages to enjoy. Plus, indulge in some delicious holiday treats, including hot chocolate, courtesy of Good Little Eater. Don't forget to bring your furry friend along to participate in making a paw print ornament with the Humane Society of Stillwater. All proceeds from the ornaments will be donated to the Humane Society.
Saturday, December 2nd, 10am - 2pm
Once you've shopped your artist-made gifts at our Holiday Pop Ups, come on inside and print some wrapping paper to give your gifts that special hand crafted look. We will provide an array of items that will make interesting and beautiful shapes, textures, and patterns on paper. All supplies are provided and there will be an instructor on hand to demonstrate and answer any questions.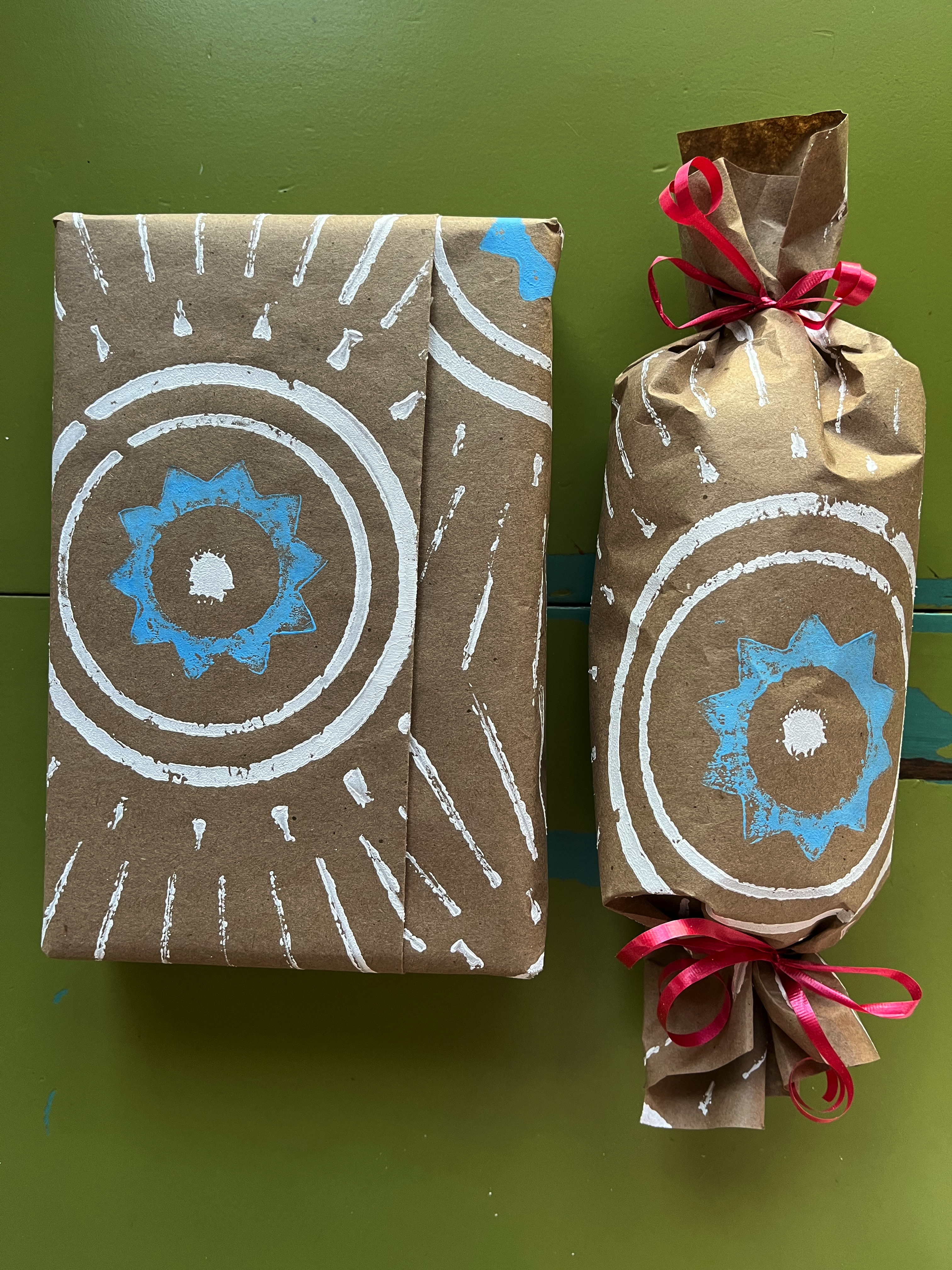 We are thrilled to announce our partnership with the Humane Society of Stillwater to bring you an exciting Holiday POP UP Art Shop experience. On December 2nd from 10am - 1pm, come to Prairie with your furry friend (on a leash, of course), and we'll provide clay for you to make an imprint of your pup's paw. We'll also provide letters for you to stamp your pup's name onto the ornament. This is a fun way to give back to the community while creating a unique memento of your furry friend. Each ornament is $10, with 100% of the proceeds going back to the Humane Society

All ornaments can be picked up on December 9th. We will have watercolors available to decorate your ornament.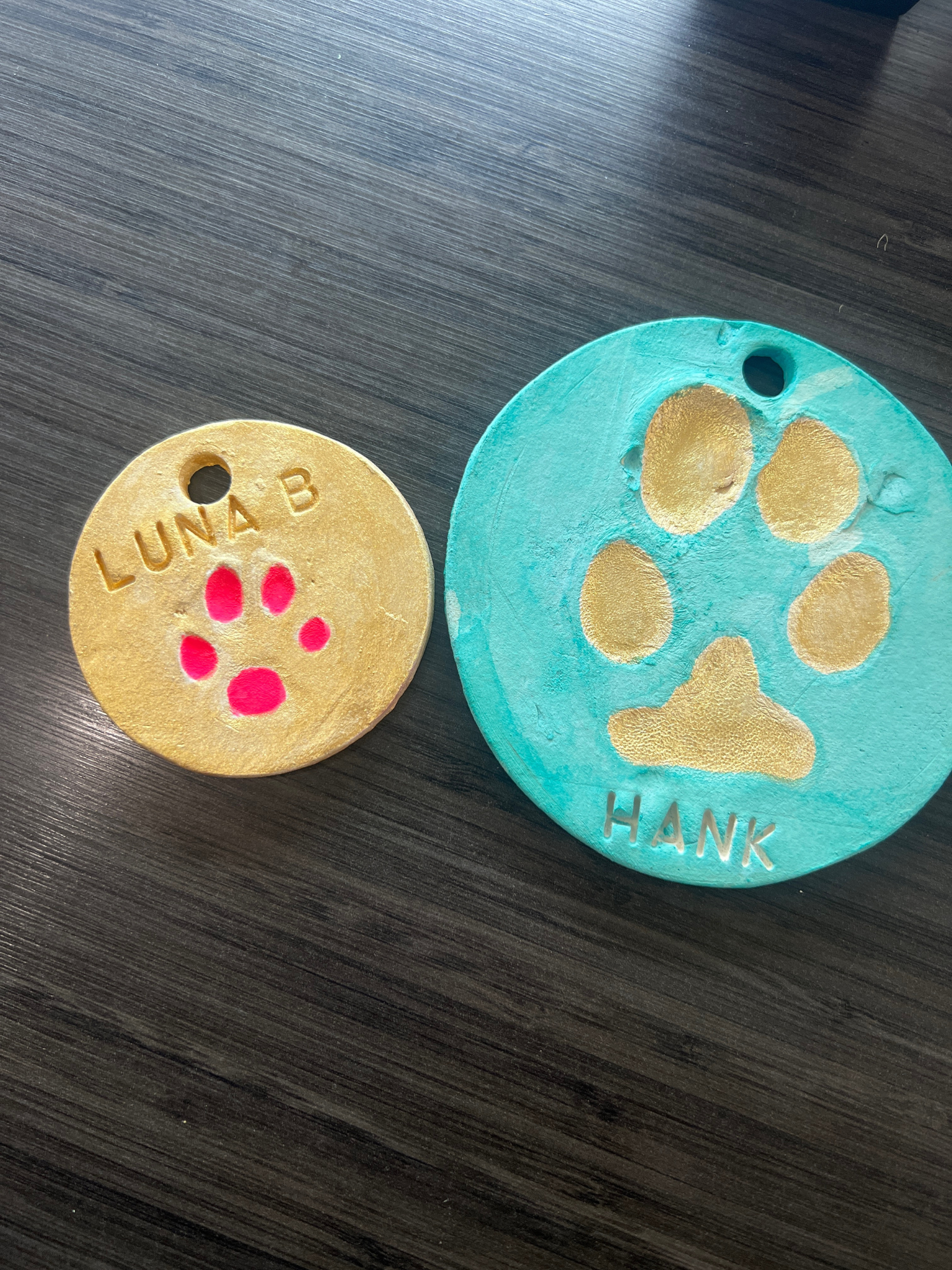 If you are looking to participate, please go to our call for artists page
JRoyer Art
I enjoy painting florals and landscapes from my travel experiences. I will bring a variety of paintings to the Pop Up Store which will include acrylics, pastels, prints and magnets. Many of the…
Alcala Creates
Kendra and I do wheel-thrown pottery ranging from vases to mugs and from bowls to bigger bowls. We do most of the work at the Prarie Arts Center with everything we make being food safe and water…
Mark Crow
Acrylic and oil on canvas. I paint mostly landscapes and gardens
I sell a variety of things, from decorative glasses, crocheted stuffed animals to dice bags.
Kathy Shann
Jewelry metals, inlay work
Stillwater, OKMy name is Mark Carter, and I am the sole owner and operator of MC Iron Blacksmithing & Welding, an old-time blacksmith and welding shop in Stillwater, OK. My journey began in 1978…
Bill McLean
Handblown glass vases, bowls, ornaments, paperweights, platters, nightlights
Jude Tolar
Jude will bring Christmas and other notecards, and a few pastel paintings, framed and unframed.
I make knitted and felted wearable art (shawls, hats, fingerless mitts, etc) and home decor.
Debbie Williams, Author
Paintings, 2021 Calendar, Gift Cards, Books
I will be selling handmade sterling silver jewelry from rings, earrings, necklaces, bracelets etc
Hand printed items like screen printed & block printed t-shirts, prints, & zines, handmade ceramic trinkets, drawings, & more