The Art of Charlotte's Web
Prairie Arts Center is excited to partner with the OSU Department of Theatre for this year's Fall Break Camp. OSU is presenting an adaptation of E.B. White's classic children's book, Charlotte's Web, as a radio production beginning November 20th through the holiday season. During our two day Fall Break workshop, students will be able to (re)connect to the story and themes of Charlotte's Web by looking at the classic penned illustrations by Garth Williams. On Thursday, we will create a pen and pastel portrait of Wilbur that will double as a paper bag puppet. On Friday, we will learn a little bit about radio shows from the 1930s and 1940s and design a vintage-inspired poster for the upcoming radio play of Charlotte's Web.
Instructor's name
Art educator Jen Johnson holds an undergraduate degree in art history and English literature from the University of Kansas, as well as an MAT (Masters in the Art of Teaching) from the English Department at the University of Montana. In her own practice, Jen is equally invested in understanding the larger world through her interactions with the art objects of others and the making of her own art objects. Jen considers her greatest strengths as an educator to be the facilitation of reflective and critical conversations about art and art making, as well as the creation of safe environments for authentic explorations into the practices of self-expression and making. Her preferred mediums are mixed media, printmaking, and photography, but she enjoys the act of creation no matter the medium and considers it one of her greatest joys to make art alongside others.

Course type
Kids Class
Class time
Thursday, October 15, 9:30-12
Friday, October 16, 9:30-12
*Both classes are virtual.
*Each day will feature a single project, so students can enroll for one day or both.


Tuition
$30.00 members, $40.00 non-members PER DAY


Ages
6-12


Supplies:
Standard lunch size brown paper bag
Plain drawing paper
8x11 or 9x12 card stock or acrylic paper (smooth paper that is thicker than copy paper)
Pencil
Eraser
Fine point Sharpie pen
Markers
Pastels (we are happy to provide a baggie of pastels for pick up at the center)
Colored Pencils
Scissors
Glue stick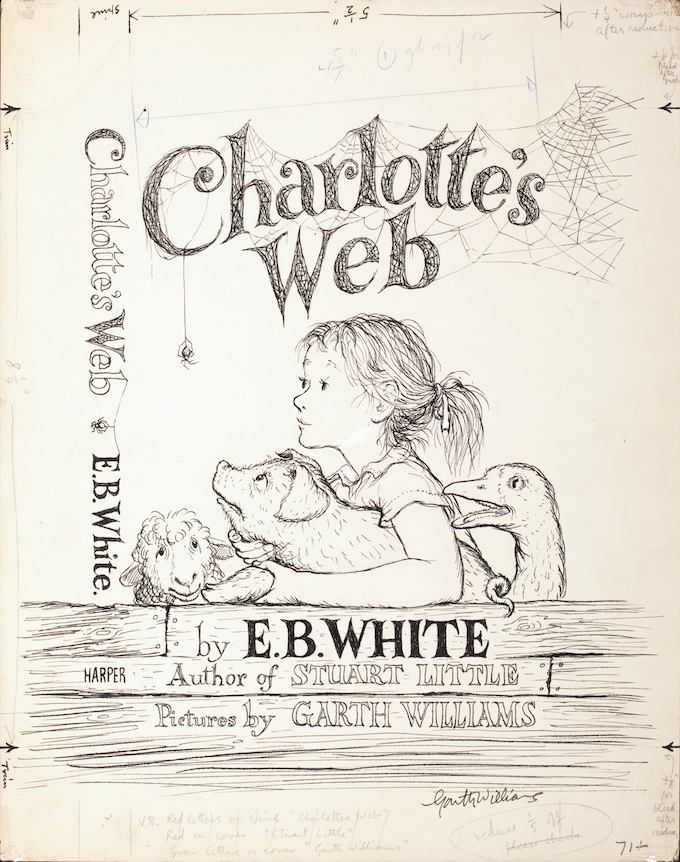 Image from Unlocking Original Illustrations from Charlotte's Web at the My Modern Met.