In September, Prairie Arts Center was asked to contribute a video tutorial of an art making project to the Annual Youth Conference put together by the Oklahoma Department of Health. This year, the conference is focused on student mental health and emotional resilience. The resulting video features a project that combines self reflection with the fun and easy DIY scratch art medium. The technique of scratch drawing can be enjoyed by kids as young as 6 on up to high school.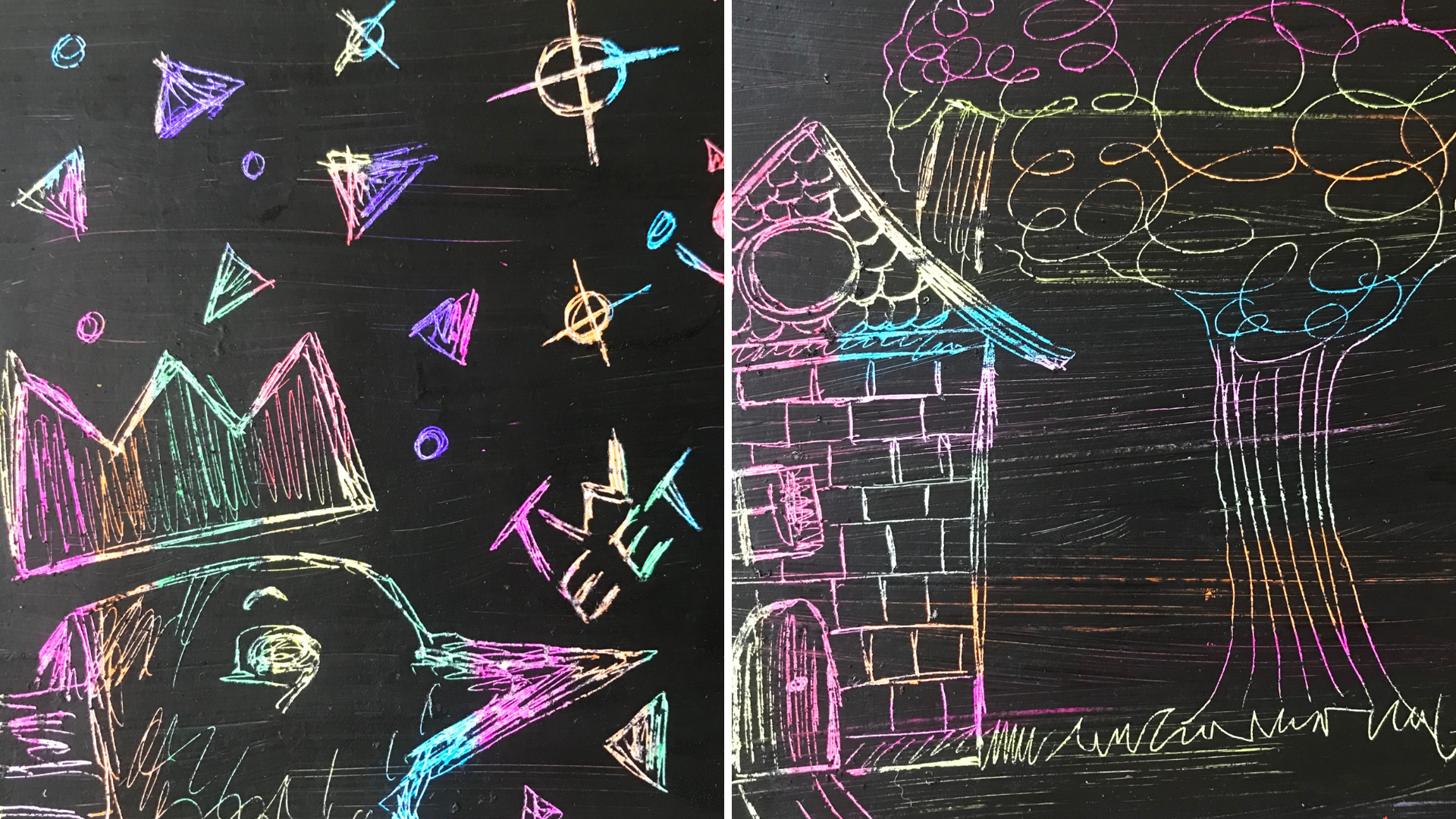 Objectives:
Students will reflect on what area of their life they feel the need for positive reinforcement and create a message to themselves that addresses that need.

Students will learn to prepare a scratch art surface, which is a medium that can be used for many other projects.

Students will experience subtractive drawing versus additive drawing.

Materials:
piece of thick white paper (card stock, acrylic paper, the smooth side of watercolor paper, etc.)
pack of wax crayons
black acrylic paint
a small amount of liquid dish soap
paintbrush
toothpick or some other tool with a single, sharp point
newspaper to cover workspace and a "paint shirt"
Steps: See Video