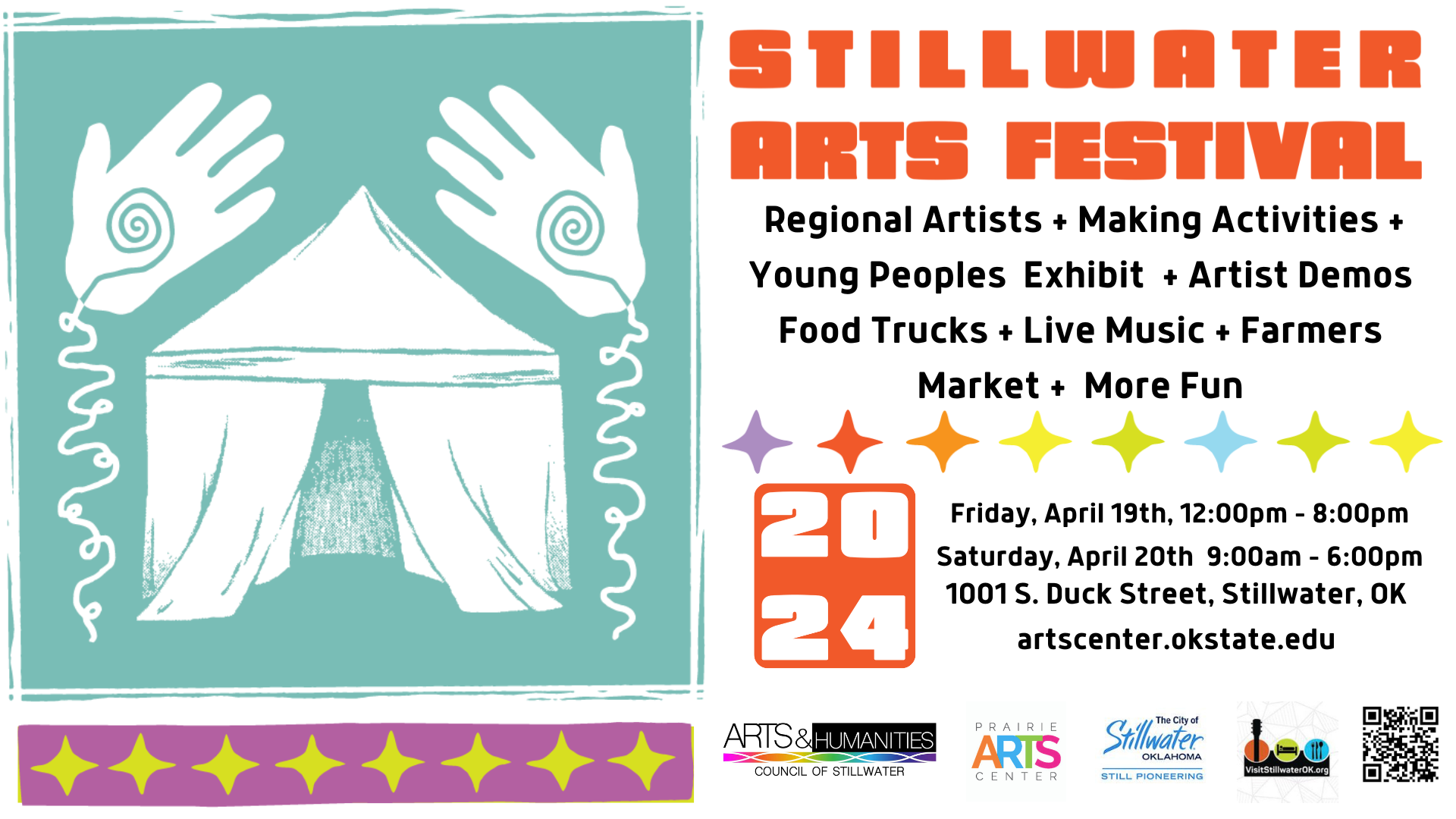 Discover the 2024 Stillwater Arts Festival
The Prairie Arts Center and the Arts and Humanities Council of Stillwater, Oklahoma, are excited to announce the 2024 Stillwater Arts Festival (SAF) on April 19-20, 2024. This festival is a juried show, featuring up to 60 regional artists who will showcase their creative and unique talents. For over 40 years, the Stillwater Arts Festival has been the perfect way to kick off the spring arts festival season in Oklahoma. Join us for a weekend filled with amazing art, delicious food truck fare, music, and family-friendly activities.
More details coming soon!
To apply to the festival please visit https://www.zapplication.org/event-info.php?ID=11895